My Causes

These are causes I believe in and I hope you will take the time to look these over. Great things have happened with the internet, being able to reach out across the world. Letting others know they are not alone.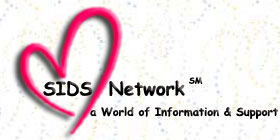 SIDS is very close to my heart, I lost a neice to SIDS. We also lost her mother. My brother lost the two of them only months apart. I am giving the link to her memorial page for Children of Promise, you can get to the homepage from there
My Grandmother on my dad's side has dementia. It really affects an entire family. I hope one day they will one day find a cure for this. Wish they had it now, because I miss the grandmother she was before dementia took her away.

I had weightloss surgery Sept 18/01. I lost a total of 191lbs. I have since gained back 20lbs and lost 5lbs since then. It doesn't change your head, it just makes you rethink things. I would do this surgery again in a heartbeat. I kept it all journalled you can read it here:
Read my story and see my pictures here
When it comes to mental health I have alot of hard emotions about it. Suffering from Bi-polar, OCD, and PTSD, and severe depression. I know how hard it can be to live each day with it. It is throughout my family, and I know how deeply it affects a family. My question is why is there still such a stigma attached with mental health? Why too do people feel as if they can strike fear into those who with it, use threats and anything else they can do to control them? It is already hard to live with it, but why do people feel they are open to controlling one with this issue and treating them as a child? It is painful living with it, not understanding it and not seeming like anyone around you understands it. I know it's become more of a front topic now, but there is still very much that needs to be done and understood. Something people don't seem to want to understand and that needs to change. If you too suffer from mental illness please remember your not alone. There is help out there for you and for those living around you if you and they want it.


HOME Causes In Memory Advice Angel Page/Forum/Awards
Banner Exchange